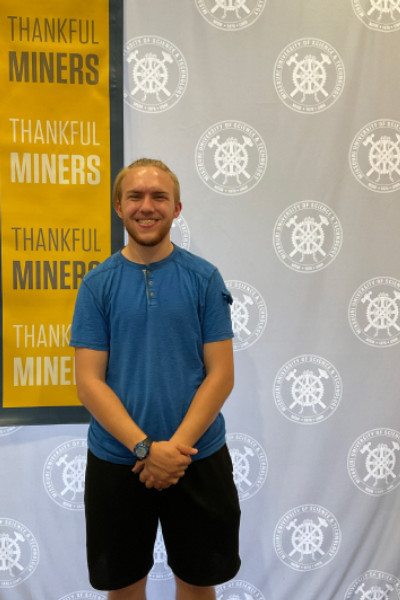 Paul Ontman
Kummer Vanguard Scholar
My name is Paul Ontman and I plan on dual majoring in civil and mechanical engineering. I want to thank you for the gift that you and your husband have given me and to offer my condolences for the passing of Fred. It is an honor and a joy to receive this scholarship from such a generous couple as yourselves. On the opening night of the Kummer Vanguard program, Chancellor Dehghani told us that if Fred had been there, he would have been having the time of his life. Chancellor Dehghani also gave us the charge to follow in Fred's footsteps, to be leaders, innovators, entrepreneurs, and examples to all.
Mr. Fred sounded like a good man and that if he had the opportunity, he would offer advice and encouragement to each of us personally, to be able to know and see all of the faces that both of you were able to inspire and help. I'm sure that Fred was only the man he became because of you, so thank you.
My plans for after college are to work at my brother-in-law's contractor company as the head of the civil engineering branch and to run mission trips to poor and needy people around the world. Over the summer, I went on a mission trip to the Dominican Republic and the missionary I went to help expressed his ministry's need for a civil engineer to build a school and shelters on the plot of land that his church owns. The school will teach kids the necessary parts of a sufficient education while also raising them to be fluent in English and Spanish with the hope of also teaching them French. It is my hope to be a part of creating this environment for these children to have a future and your and Fred's generosity will help allow me to do that.
Thank you for what you have done for me!
With all sincerity and gratitude,
– Paul Ontman
Go Miners!!!