The Kummer Institute for Student Success, Research, and Economic Development at Missouri S&T is seeking exceptional, visionary leaders to lead the Institute as it redefines higher education for the next 150 years. [View the positions]
In memoriam, Fred. S. Kummer (1929-2021)
It is with great sadness that we report the death of Fred S. Kummer, who passed away Friday, April 30, 2021. "We have lost a true champion for S&T and for higher education," said Missouri S&T Chancellor Mo Dehghani. "No individual was more supportive of this institution, and no individual more passionate about advancing this university's mission, than Fred Kummer."
Memorial donations may be given to Shriners Hospital for Children-St. Louis, MO, 4400 Clayton Ave., St. Louis, MO 63110, or online at: shrinershospitalsforchildren.org/st-louis
All donations must mention St. Louis for the funds to stay in St. Louis. Read more>>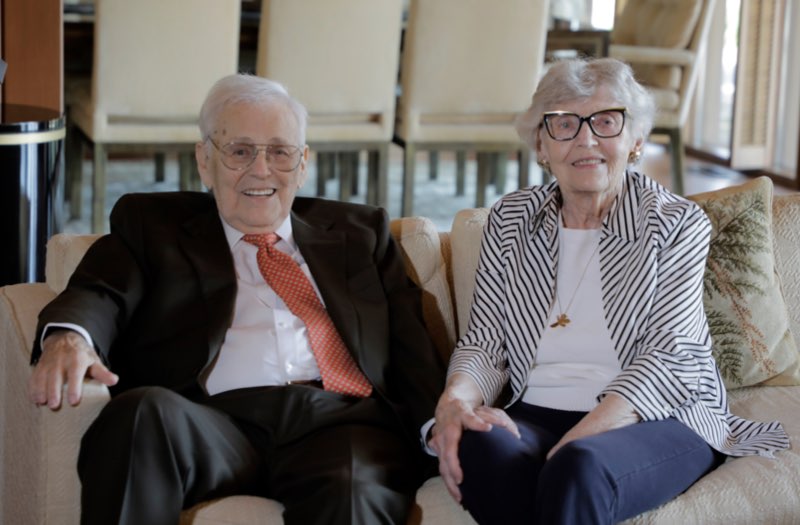 Fred and June Kummer
Centers
The Four Centers
The four centers of the Kummer Institute leverage academic-industry connections to focus learning and research in areas with economic and industry impact.
Learn more
The School
The College
The College serves as the academic arm of the Kummer Institute and ensures all students are firmly grounded in innovation and entrepreneurship concepts.
Learn more
Investment Areas
Investment Areas
These foundational investment areas will serve as a catalyst for academic and research innovation to attract faculty, students, and industry partners.
Learn more
Economic Impact
Economic Impact
The Kummer Institute has the potential to grow Missouri's GDP by $703 million over 10 years, and more than $2 billion over 25 years.
Learn more
Announcing The Kummer Institute Foundation
Missouri S&T is grateful to benefactors June and Fred Kummer, whose gift of $300 million has established The Kummer Institute Foundation.
The Kummer donation is the largest single gift to any public or private university in the state of Missouri.
"For nearly 150 years, Missouri S&T has been known as the state's premier technological university," says Chancellor Mo Dehghani. "Now, thanks to June and Fred, S&T will have the opportunity to become one of the nation's leading universities for innovation." (Read the news release)
Kummer Institute
1100 N. Pine St., Rolla, MO 65409
Phone: (573) 341-6103
Email: ki@mst.edu

Operating Hours
Monday:8:00 a.m. - 4:30 p.m.
Tuesday:8:00 a.m. - 4:30 p.m.
Wednesday:8:00 a.m. - 4:30 p.m.
Thursday:8:00 a.m. - 4:30 p.m.
Friday:8:00 a.m. - 4:30 p.m.
Saturday:Closed
Sunday:Closed