Igniting discovery, creativity and innovation
The Kummer Institute was established in 2020 through a gift of $300 million from benefactors June and Fred Kummer. The Kummer Institute creates broad STEM outreach and engagement to and with K–12 communities, supports student success and growth at S&T, elevates the university as an educational and research institution, and drives economic development regionally, statewide and beyond.
The Kummer Institute for Student Success, Research and Economic Development at Missouri S&T is seeking exceptional, visionary leaders to lead the Institute as it redefines higher education for the next 150 years. [View the positions]
Investment Areas
Investment Areas
These foundational investment areas will serve as a catalyst for academic and research innovation to attract faculty, students, and industry partners.
Learn more
Economic Impact
Economic Impact
The Kummer Institute has the potential to grow Missouri's GDP by $703 million over 10 years, and more than $2 billion over 25 years.
Learn more
The School
The College
The College serves as the academic arm of the Kummer Institute and ensures all students are firmly grounded in innovation and entrepreneurship concepts.
Learn more
Kummer Center for STEM Education
The Kummer Center for Science, Technology, Engineering and Mathematics (STEM) Education provides equal access to STEM-related fields and experiences to PK-12 students and education professionals in underserved, underrepresented, and rural communities in Missouri.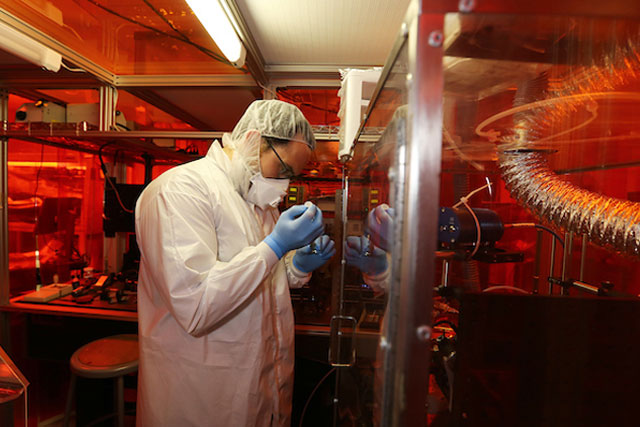 The four research centers
The four centers of the Kummer Institute leverage academic-industry connections to focus learning and research in areas with economic and industry impact.
Honoring a Legacy
Fred. S. Kummer (1929-2021)
The business Fred and June Kummer launched in the basement of their suburban St. Louis home was ultimately responsible for the creation of 1,012 hospitals and health care facilities, financial institutions, the Adam's Mark Hotel chain, a ski and golf resort, and more. Shortly before Fred's death in 2021, building on their long history of supporting Missouri S&T, where Fred earned his bachelor's degree in civil engineering in 1955, the Kummers made a gift that has transformed the university and the communities it serves.
Kummer Day at Missouri S&T
Missouri S&T celebrated its first Kummer Day Saturday, Oct. 9, 2021, on the first anniversary of the $300 million gift from June and Fred Kummer.
Inaugural Kummer Vanguard Scholars and Kummer Innovation and Entrepreneurship Doctoral Fellows discussed their educational experience, and Missouri S&T Chancellor Mo Dehghani presented his first annual report in what will become a yearly occurrence.
Kummer Institute
1100 N. Pine St., Rolla, MO 65409
Phone: (573) 341-6103
Email: ki@mst.edu

Operating Hours
Monday:8 a.m. - 4:30 p.m.
Tuesday:8 a.m. - 4:30 p.m.
Wednesday:8 a.m. - 4:30 p.m.
Thursday:8 a.m. - 4:30 p.m.
Friday:8 a.m. - 4:30 p.m.
Saturday:Closed
Sunday:Closed