June and Fred Kummer
Since our founding in 1870 as the Missouri School of Mines and Metallurgy, Missouri S&T has educated the engineers, inventors, innovators and entrepreneurs who have transformed the United States into a global economic superpower. One of the most influential engineers and innovators to graduate from our university is Fred Kummer.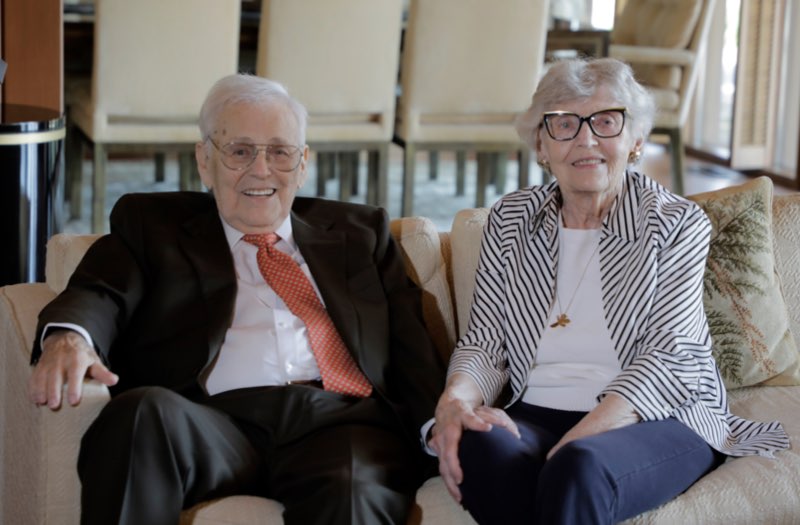 A hands-on leader and president and CEO of HBE Corporation, Mr. Kummer built his company through his determination, vision and peerless work ethic that continues today. Also one of Missouri S&T's most generous supporters and an ardent advocate for his alma mater, he and his wife, June, have provided generous financial support for numerous projects, including expansions of Butler-Carlton Civil Engineering Hall and Toomey Hall, which is home to our mechanical and aerospace engineering programs. June's passion for landscaping and gardening is reflected in the Fred and June Kummer Garden at Hasselmann Alumni House.
Mr. Kummer's abiding commitment to undergraduate education and experiential learning at S&T enabled the Kummer Student Design Center, which houses and supports the university's numerous student-run design teams. Mr. Kummer has served his state and his university through service on the University of Missouri Board of Curators and the Missouri S&T Board of Trustees. Mr. Kummer's vision, enduring advocacy and philanthropic investments have strengthened Missouri S&T's position as one of the nation's leading engineering-focused universities.
As S&T celebrated the 150th anniversary of its founding in 2021, this gift from June and Fred Kummer has and will continue to transform our university as we prepare for our next 150 years and beyond. Through the establishment of The Kummer Institute Foundation and the Kummer Institute for Student Success, Research and Economic Development, Missouri S&T will transform higher education by equipping our students with the entrepreneurial mindset and spirit of innovation needed to succeed in their careers and lives. The Kummer Institute will also fuel economic development and innovation — not only for the Rolla region, but for the entire state of Missouri and beyond — through the creation of new knowledge and new technologies, thereby garnering greater national recognition for Missouri S&T.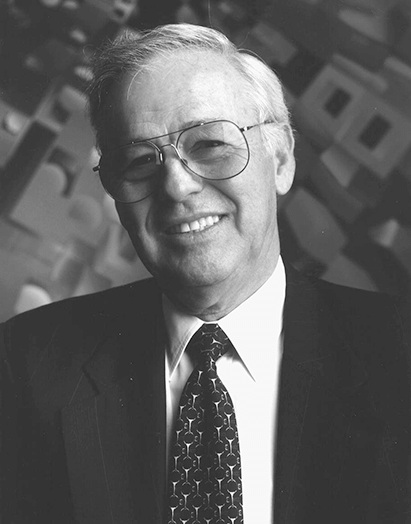 In memoriam, Fred. S. Kummer (1929-2021)
It is with great sadness that we report the death of Fred S. Kummer, who passed away Friday, April 30, 2021. "We have lost a true champion for S&T and for higher education," said Missouri S&T Chancellor Mo Dehghani. "No individual was more supportive of this institution, and no individual more passionate about advancing this university's mission, than Fred Kummer."
Memorial donations may be given to Shriners Hospital for Children-St. Louis, MO, 4400 Clayton Ave., St. Louis, MO 63110, or online at: shrinershospitalsforchildren.org/st-louis
All donations must mention St. Louis for the funds to stay in St. Louis. Read more>>
Attention to Detail
Whether it's hotels, hospitals or higher education, Fred Kummer's leadership casts a long shadow
This article was originally published in the February 1993 issue of MSM Alumnus.
His affinity for hotels is understandable enough. After all, he grew up in one, and his first
business – printing menus for hotel restaurants – was run from a hotel basement.
Today Fred S. Kummer, CE'55, owner and founder of HBE Corp., one of the world's largest designers and builders of health-care facilities, is at the height of his career.
The company he began as a builder of nursing homes in 1959 is now involved in the design and construction of health care facilities, financial facilities, retirement communities, a major ski resort and, yes, hotels. Kummer's office on the top floor of the HBE Building in Creve Coeur, Mo. is a hub of activity that reflects the diversity of his organization. Employees rush in and out with blueprints, site drawings cover the conference table and dozens of paintings from Kummer's extensive art collection stand stacked against the walls. Despite his lofty position in the design and construction industry, Kummer remains committed to the down-to-earth principles on which he built his business: a solid work ethic, attention to detail and a straightforward, hands-on management style.
His management technique probably hasn't changed much since the days of setting lead type in a hotel basement. For in that painstaking process, Kummer must have learned that attention to detail leads to customer satisfaction.
"The detail is where you deliver the product," Kummer says.
On one wall of Kummer's office hangs a motto - a gift from his wife, June Kummer - that explains how Kummer views his business, and himself: Every organization is in reality a lengthened shadow of its leader.
"I do think that no organization can be any better than its leadership, and that's not just the shadow of an individual," says Kummer. A strong leader needs a strong management team to help steer an organization.
"I think that you build up a lot of shadows around you, and that's what makes you good; that's what makes an organization good," he says.
"But if the objectives from the very top aren't what is going to produce results, well there is no way that the bottom can make up for that. That's not to minimize the importance of everybody, but nothing good could come out (of an organization) unless you've got something good at the top, someone who is willing to work and push and who has a sincere commitment to what they do."
At the top of HBE Corp. is Kummer, whom none could accuse of being insincere or uncommitted about any of his enterprises - from his business ventures to his six years as a member of the University of Missouri System Board of Curators (his term expired in December). For Kummer, commitment - coupled with his "very hands-on" management style and drive for efficiency - has spelled success.
Beginning with a $25,000 investment in 1960, Kummer built his HBE Corp. into a business that employs 6,000 people.
In addition to building health care facilities, financial facilities and retirement communities, HBE Corp. Adam's Mark Hotels, a hotel management firm that owns and operates the nine Adam's Mark Hotels, and is developing Adam's Rib, a ski resort in Eagle County, Colo.
Kummer began HBE by building nursing homes. "They were projects which seemed to be always over budget," Kummer says, "so I tried to use what expertise I possessed in terms of bringing these projects into more financial responsibility." He quickly gained a reputation "as someone who could take a project that was over budget and re-engineer it and get it down to what it had to be."
Kummer extends his business acumen beyond the boardroom. In 1986 he incorporated some of his management philosophy in a weight-control book he wrote, The Effective Weight Manager, published by Continuum Publishing Co. of New York. ("Most people wait until their weight is out of control," he said in a St. Louis Post-Dispatch article about the book. "A good manager must control external forces, not let them control you and determine your future.") More recently, as a University of Missouri curator, he led a move to trim fat from the UM System's administration.
Although he doesn't consider his tenure on the Board of Curators altogether successful - "I leave the curators with a sense of having not accomplished as much as I'd like to," he says - others who served with him think he made invaluable contributions during his six years on the board. UM System President George Russell, for example, believes Kummer's construction experience helped the university identify areas to save money in managing facilities projects. "He made a greater contribution than he might think," Russell says.
"I think the most important thing a young graduate has to do is he has to decide he is going to manage his own career"
For Kummer, interest in the construction and hotel management business runs in the family. His father was an engineer with a hotel company in New York City. The hotel was the family's home. Kummer developed his business savvy in the hotel basement, where he and a high school classmate ran a printing press to print menus for restaurants in other neighborhood hotels. In that venture he acquired his work ethic, rising early to print the morning menus before breakfast. He also held down jobs as a runner for Macy's Department Store and on Wall Street.
After high school, Kummer attended the City College of New York for a year, then spent a semester at a small school in South Dakota. He returned to the Big Apple, took evening courses at City College and worked in the engineering departments of some Manhattan hotels. His mother persuaded him to go back to college, so he applied to Carnegie, Rensselaer Polytechnic, Georgia Tech and the Missouri School of Mines and Metallurgy (later the University of Missouri-Rolla and now Missouri S&T). MSM was willing to accept a few more transfer credits than the other schools, so Kummer headed for Missouri to study civil engineering.
It was in Rolla where Kummer got acquainted with the construction business. "They were building an addition to the high school in Rolla, and I went to work for a man by the name of Powell, who was the inspector for William B. Ittner architectural firm out of St. Louis," he says. "I did all kinds of miscellaneous drafting and all sorts of other things for Mr. Powell." Pleased with Kummer's work, Powell recommended him for a draftsman's job in a St. Louis architectural firm. Kummer took the job, and there he met his wife, June, an architect who had recently graduated from Washington University in St. Louis.
Kummer joined the Army in the summer of 1952, married June while in the service and returned to Rolla in 1954 to complete his civil engineering degree. He then worked for a construction company in St. Clair, Mo., for a couple of years. "I decided I would build houses," he says. "I built one house virtually with my own hands and it didn't come out very well financially. So I closed up that little operation and I went to work for a firm by the name of Buckley Construction Co."
By 1969, Kummer had expanded into the health care field. "Things were going well enough, and I decided I would drop all other work, other than design-build, so at that time I went into design-build of medical facilities only. ... I started accumulating a larger staff and things went very well for us. I grew the business really quite sizably until I got up to 500 or 600 employees. We were doing $200 (million) to $250 million a year. I got involved in real estate and because I guess my idea of hotels reoccurred to me, after 1972 I acquired, built and put additions on a number of hotels, and I enjoyed the challenge of designing and building everything."
Kummer still enjoys the challenge. Despite the size of his operation, he remains extensively involved in the management, design and architectural phases of HBE's projects.
"I very much work as a technician, day in and day out," he says. "l work in very great engineering detail and in very great architectural detail."
A detailed knowledge of an operation is essential to good management, Kummer believes.
"I manage what I do quite well, and I do it well because I have a very great interest and real understanding - or at least I have put in the effort to understand - and that is what I think creates success, " he says.
Another key to success, in Kummer's view, is involving all engineering disciplines in the design of a project.
"I think the one thing that I have done in this organization better than most, maybe better than anybody, is to integrate the totality of all the disciplines," he says. "What happens in many, many firms ... is the architect is way out in front of everybody else and he makes decisions that impact electrical engineering, mechanical engineering, structural engineering, and then he has other people to go back and kind of clean up the mess that he has created. Maybe that was possible some years ago, when life was simpler and the material selections were simpler, but today you have to know the financial consequences of every decision you make. And the financial decisions cannot be realized unless you understand the impact on all of these other various disciplines."
While with Buckley, Kummer returned to campus to work on the Electrical Engineering Building and some other projects. After a couple of years, Kummer struck out on his own.
"In November of '59 I opened up this company here," he says. "With $25,000 in the bank that I had begged, borrowed and stolen - not literally but figuratively - I started this company."
Business was slow at first. "I did a lot of smaller construction, much of it in rural Missouri and some in rural areas of Illinois," he says. "Then I got to build quite a few things at Rolla."
His handiwork at UMR includes Holtman Hall, the Gale Bullman Multi-Purpose Building, the mechanical engineering building, the Graduate Center for Materials Research and Curtis Laws Wilson library.
"I'll tell you what: If an opportunity comes my way I never step back," he says. "I jump in and I spend a lot of energy – and today oftentimes I spend a lot of money investigating it. ... You've got to be willing to commit yourself."
This unusual approach to design is another example of efficiency the Kummer way. "I believe this company is capable of extracting substantially more value out of a dollar than most firms, and it is all in the way we go about it," Kummer says. "All the disciplines come together, and that's why the people here have to be good technicians. They have to understand. "
"'I am a very strong believer in the profit motive," Kummer says. "Much of the failure in the construction industry, it seems to me, is the product of the fact that there is no incentive to be efficient, to be good."
The same could be said of higher education in Missouri, the former UM curator believes.
"I think that any organization tends to be terribly inefficient unless it has something to drive it to be efficient," he says. "We don't have any of what I would call credible kinds of standards in the academic field, and I was very, very critical of that (as a curator). I would say,'How do we know how efficient we are and how much more efficient are we?' ... We've simply got to become more efficient in the way we do everything."
In a 1989 interview in the UM System's "Spectrum" newsletter, Kummer compared American higher education to the American car industry. "At one time we had an automotive industry in America that told us they were the envy of the world," he said. "But the Japanese started beating the daylights out of us .... The university system is also the envy of the world. But we need to push and challenge one another constantly to ensure that quality."
Kummer feels he made some headway in his mission to streamline the UM administration. "When I came on this board, there wasn't any will at all to push this administration," he told the Columbia Daily Tribune after the December meeting. But after six years of effort, he added, "we've at least made a dent."
Kummer hopes the University of Missouri will stop trying to be all things to all people.
"I think the University of Missouri has to narrow what it tries to do," he says. "I think it has to shed those things that can be done more economically at regional universities and at junior colleges."
As an example, he points to UMR's model transfer program, in which students interested in engineering degrees attend community colleges for two years and then transfer to Rolla, as one of the few examples of efficiency in the UM System. "We have had a number of people here at this company whose sons and daughters have gone to junior colleges and then transferred to Rolla, and I think that's terrific," he says. "That's part of efficiency."
Conversely, Kummer believes that an open-admissions policy at any UM campus would be a disservice to students. "I think it is inappropriate to take in students who do not have a high probability of success," he says. "I'd rather have a program that does a hell of a job for a hundred people than one that does not do such a good job for a thousand people, or whatever the numbers are. I'm not for depriving those thousands, but that's what the junior colleges are for, that's what the regional universities are for."
If any UM campus can rise to the level of a nationally distinguished technological university, Kummer says, it is Rolla.
"I think Rolla is an excellent school. With some more investment we could raise it even higher. With the cooperative relationship Rolla has developed with junior colleges and with regional universities, I think it could be made very affordable .... I would personally like to see the state invest more in Rolla rather than in some of the broader uses of resources that we have developed.
"I'm worried about Missouri," he says. "I think we underinvest in education. I think we have people who are rather shortsighted."
Much of Kummer's success in life comes from his willingness to take risks.
"I'll tell you what: If an opportunity comes my way I never step back," he says. "I jump in and I spend a lot of energy – and today oftentimes I spend a lot of money investigating it. ... You've got to be willing to commit yourself."
Along with commitment, "one has to have good instincts" to be a leader in the business world, Kummer says. Intelligence and a work ethic are also crucial keys to success, he adds.
But success, in Kummer's view, boils down to one of his favorite words: management.
"I think the most important thing a young graduate has to do is he has to decide he is going to manage his own career," Kummer says. "I think people enter life and they turn the management of their careers over to everybody who is around. They don't look around and they don't see what opportunities are there. They don't understand, and they stand around and wait for someone to decide to promote them. They ought to be looking within their own company . They ought to be looking within their own field. They ought to be looking in any place they can. Then they have to put it together in a coherent plan, a plan that makes sense to them."
"That doesn't mean that you start out and decide you're going to be this, that or the other thing. You let it evolve and you let it develop, but you are the chief manager of your career, and you'd better be in charge. Because if you're not in charge of that, there's no telling where you're going to end up."
"Nobody can manage your career but you."


Kummer's Advice to Young Graduates
New graduates face a variety of choices and decisions as they enter the working world. HBE Corp. founder and president Fred Kummer offers this formula for success:
Develop a plan for your career. "The most important thing a young graduate has to do is he has to decide he is going to manage his own career," Kummer says.
Commit yourself to your career goals.
Look for opportunities for advancement in your company, your profession, any place you can. "If an opportunity comes my way I never step back," he says.
Finally, take control. "Nobody can manage your career but you."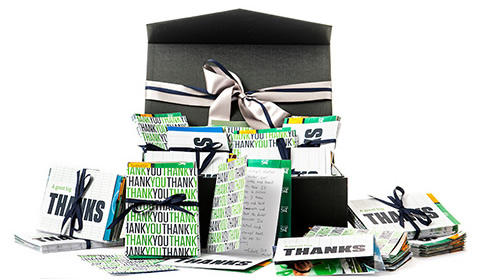 Thank You From the Kummer Vanguard Scholar Recipients
Kummer Vanguard Scholar recipients sent personal thank you notes to the Kummers.