The criteria for selecting Kummer Vanguard Scholars will cover broad categories based on the vision that June and Fred Kummer have set for the program. The idea is to select students who are qualified and deserving to become Kummer Vanguard Scholars. Below are a few sample factors that will be used in the evaluation process.
Missouri Residents
June and Fred Kummer are keen on attracting to S&T qualified and deserving students who want to pursue a STEM education. In addition to that they wanted to ensure that the gift would benefit the local economy and bring economic development to the state.
Non-Missouri Residents (Includes International Students)
June and Fred Kummer want the world to know about the university they know and love, and want Kummer Vanguard Scholars to experience an S&T education that will lead to future success as professionals or entrepreneurs.
They want the best and the brightest STEM students from across the nation and around the world to benefit from the S&T experience and the Rolla community. The scholarship would expand on S&T's current reputation nationally and globally.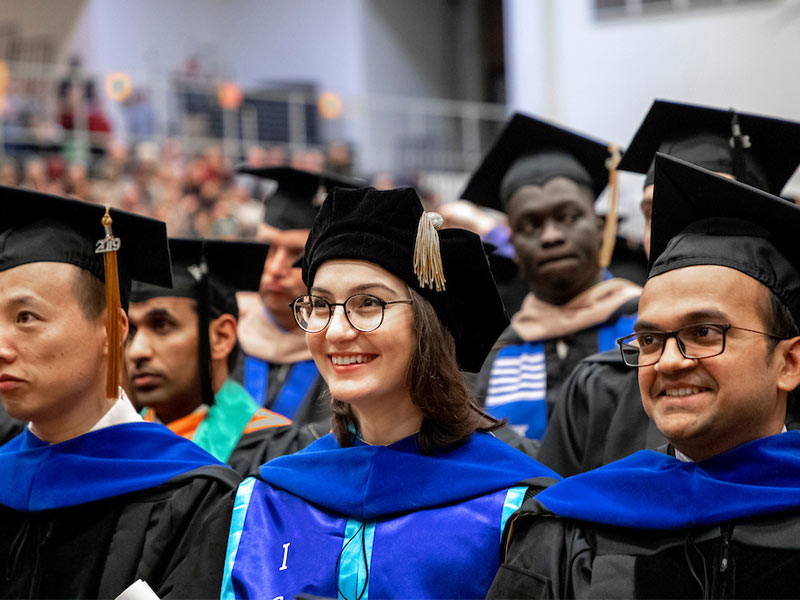 Students with Financial Need
June and Fred Kummer are passionate about STEM education and want to make sure it is affordable for qualified and deserving students who have financial and socioeconomic limitations.
So if you are a student interested in a STEM focused education who meets the eligibility criteria and also have financial need the Kummer Vanguard scholarship will provide additional financial support to you thereby alleviating the financial burden on you and your family.
To determine if you have financial need, you will need to complete the 2021-2022 FAFSA at fafsa.gov prior to the application deadlines.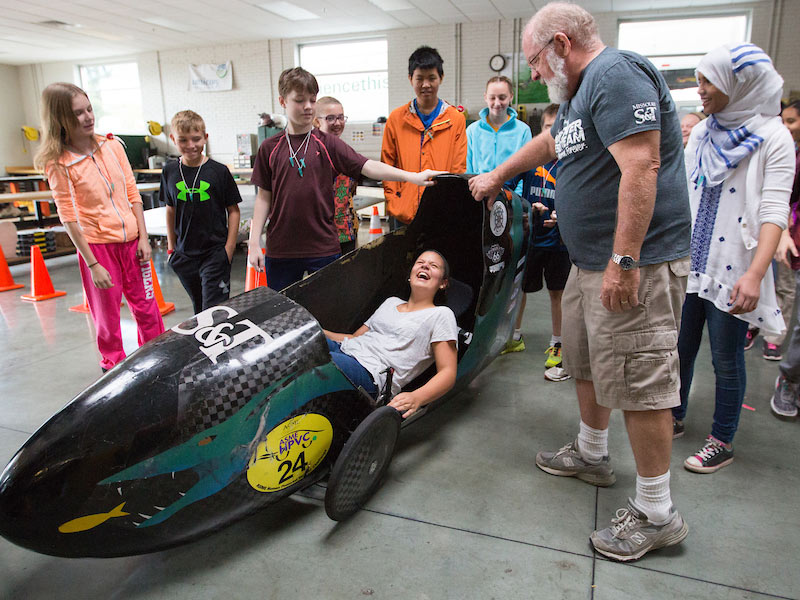 Project Lead The Way Students
The vision of June and Fred Kummer is to help build a new generation of students who see the benefits of getting a STEM degree and the impact it can bring to their lives, their communities and the world.
Project Lead The Way (PLTW) is a nonprofit organization that provides hands-on science, technology, engineering and mathematics (STEM) curriculum for students pre-kindergarten through high school through career pathways in computer science, engineering and biomedical science.
Missouri S&T has been the statewide PLTW affiliate for Missouri since the national program began in 1997, having trained thousands of teachers through the program over the past 20-plus years. Missouri S&T as one of only 17 training partners across the nation to provide PLTW professional development for preschool through high school teachers. More than 40% of S&T's incoming freshmen class has gone through the PLTW program at their schools. On day one these students are well prepared to take on the rigorous STEM curriculum at S&T and successfully complete their degrees at S&T and continue into STEM careers upon graduation. As a long time partner who has provided excellent STEM students to S&T – having taken PLTW courses will help with your application to the scholar program.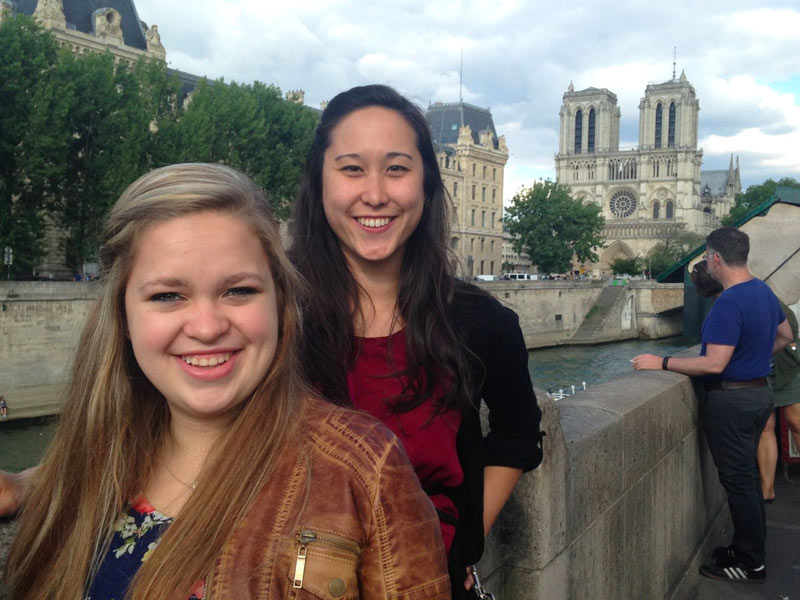 Global Engineering Program
Fred Kummer experienced the benefits of a STEM education at Missouri S&T.
Having grown up in New York City, he chose to come to Missouri S&T (then known as the Missouri School of Mines and Metallurgy) to pursue his degree in civil engineering. His S&T education provided the firm foundation for a successful global business career. As a Kummer Vanguard Scholar interested in global issues, you can do the same.
Diversity in STEM
When the Kummers began their careers together, June Kummer was one of the few women in her field of architecture.
Unfortunately, there are still too few women, people of color, and traditionally underrepresented students in the STEM fields. The Kummers want to change that.