Kummer Innovation and Entrepreneurship Doctoral Fellows Program
The Kummer Innovation and Entrepreneurship Doctoral Fellows Program (Kummer I&E Doctoral Fellows) is one of several new initiatives established through a generous gift of $300 million from June and Fred Kummer, longtime benefactors of Missouri S&T. This program is designed to help Missouri S&T realize Mr. and Mrs. Kummer's desire to encourage innovative-minded students to pursue doctoral degrees to strengthen applied research, technological innovation, and economic development in the region, state and nation.
The Kummer I&E Doctoral Fellows Program is limited to no more than 100 scholars each year. The program is open to domestic and international students. Each I&E fellow will receive a 12-month stipend and tuition remission for required course work for up to four years.
Exclusive opportunities
Kummer I&E Fellows will engage in a number of special opportunities, including:
The Kummer I&E

Doctoral Fellows

Welcome and Kickoff the week prior to start of classes
Participation in the annual two-day Kummer I&E research conference that includes researchers from industry and academia
$1,500/year in supplementary funds to be used to advance research (conference travel, software, etc.).
Attendance at S&T Industry Day where fellows get to pitch their ideas/research to industry subject matter experts
Serving as mentors to S&T undergraduate Kummer Vanguard Scholars – collaborating on joint poster presentations to be showcased at the Kummer I&E and Scholars poster competition day
The Kummer Doctoral Achievement Award and medal for fellows who complete their PhD in 4 years
Doctoral I&E Award for fellows whose research leads to commercialization
Program Requirements
The Kummer I&E Doctoral Fellows Program is open to:
Domestic and international full-time Ph.D. students admitted to a STEM degree program starting the Fall 21 semester.
Preference will be given to those with a master's degree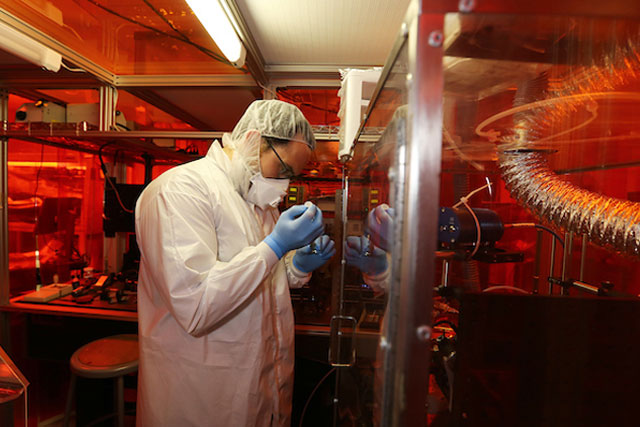 Application Deadlines and Review Process
The deadline for applying is February 19. All students who have applied for the Kummer I&E Doctoral Fellows program will be reviewed for admission (if not already admitted). At the time of review, faculty will nominate students who have applied to become a fellow. The nominations will be submitted to the Kummer I&E Doctoral Fellows Program Selection Committee for final review and selection to the program. Students should expect to receive a decision on their acceptance to the program by mid March. Nominees may be invited to a virtual interview with the selection committee and will be notified of their interview date/time by early March.
Application Process
If you have applied already to the doctoral program or are a newly admitted incoming doctoral student, please review the application requirements and complete the application below.
Complete a Kummer I&E doctoral fellowship application.
If you have not applied to the Missouri S&T doctoral program, you must first apply for the doctoral program and submit all required documents. Once that process is complete you can submit your Kummer I&E doctoral fellow application.
Start your doctoral application.
Admitted Kummer Doctoral Fellow Requirements
Once you have been admitted as a Kummer I&E Doctoral Fellow you will receive a welcome packet with additional program information.
Requirements to stay in the I&E Doctoral Fellows program include:
Maintaining a GPA of 3.5 and be enrolled with full-time status
Passing a PhD qualifier exam by the end of third full semester (excludes summer semester)
Participation in I&E classwork/activities
Preparing an annual progress report, to be reviewed by the Kummer Fellows Committee
Have questions about the scholarship?
Contact us at kummerfellow@mst.edu or 573-341-6903.
Kummer I&E Doctoral Fellows Program Nominations
Are you an academic faculty/leader who would like to nominate an exceptional student for this fellowship program?